How To Conduct a Quick On-Site SEO Audit (Part 1)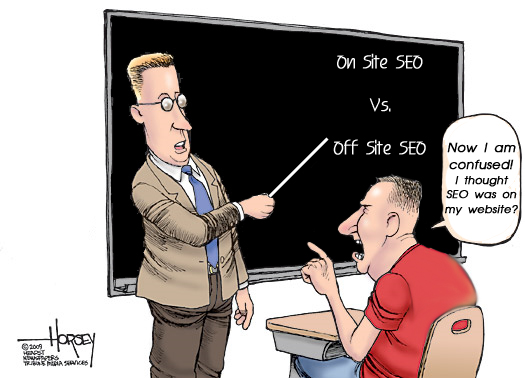 This will be a two-part series on how to conduct a quick on-site SEO audit.
The first thing an SEO should do when given a new project – before any attention is paid to the development of an off-site SEO strategy – is conduct an on-site SEO audit.
With regards to on-site SEO audits, an SEO has two options:
A quick-hit site audit where you go through the top-level diagnosis with the site in a few hours.

An exhaustive site audit that can take days.
For the purpose of this article, I'll only be going over the steps to conducting a quick-hit site audit where you go through the top-level on-site SEO factors within only a handful of hours.
To begin an on-site SEO audit, you will begin with the most obvious points (title and meta description tags, for example). Despite this fact, the end result of your audit may result in a fairly exhaustive document. That said, you're better off creating an Excel spreadsheet with your pages (or site categories) in rows with each on-site SEO element discussed below as columns, to create for yourself a simple check-list.
Let's begin!
We'll start by looking at some of the most important on-site SEO factors, why they're important, alongside tips on what exactly you should be looking out for when conducting your audit.
Title Tags
A title tag is the main text that describes an online document. It is also the single most important on-page SEO element (behind overall content), appearing in browsers (at the top and in applicable browsers), search engine results pages, and external websites (many websites use the title of a web page as its link anchor text).
The purpose of the title tag is to make each web page unique in terms of the page's content.
Since each page on your site should be unique, you need to have unique title tags for each page.
In addition to this, title tags carry a lot of weight with regards to how a web page ranks. As a general rule of thumb, the keywords most relevant to a web page's content should make an appearance in it's respective title tag. For example, let's take a website that sells women's suits. Due to the fact that women's suits is the keyword that's most relevant to the website, the title tag might be written as follows:
Women's Suits: Brand Name Suits for Women at [company name]
Notice that the keyword is foremost in the tag. This is done because studies have shown that the closer to the start a web page's keyword appears, the more helpful it is for ranking and the more likely it is that a user will click on the web page in the search engine results pages.
Meta Tags
Much like pay-per-click (PPC) ad copy, the meta description tag should be written to increase your organic search click-through rate (CTR). When writing a web page's meta description, make sure you adequately describe what the content of that specific web page is about, how the user will benefit from that content, followed up by a good call-to-action (CTA). That said, make sure your meta descriptions stay within 200 characters.
Any longer and you run the risk of part of the meta description being truncated.
We will cover the remaining on-site factors in part 2 of this series.